If you or a loved one have suffered a personal injury in Houston, Texas, or anywhere throughout the state of Texas, you may be entitled to compensation for your personal injury damages, medical bills, pain and suffering, mental anguish, disfigurement, physical impairment, and loss of earning capacity. Don't let an accident turn your world upside down.
The Maida Law Firm, Houston injury attorneys, is here to help you get what is deserved after an accident. Medical bills can mount up quickly causing more than necessary stress. Working with the insurance company alone can result in dead ends, confusion, and unfair compensation. Don't try to handle the insurance companies on your own – let a professional Houston accident lawyer help.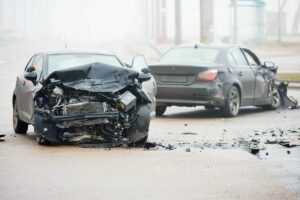 Accidents that cause a physical impairment can keep you from living your life as you were pre-accident. From broken bones to dismemberments, life isn't the same and your personal injury might be affecting your ability to work. This can result in lost wages and unpaid bills. When your personal injury was a workplace accident, a work-related car accident, or you were struck by an 18-wheeler, we can help you gain compensation from those who caused the accident. Our team fights against corporate legal teams to get you fair compensation for your injuries and can help you reach normalcy.
The staff at Maida Law Firm is a compassionate team that listens from your first call. With over thirty years of experience, our team will talk with you to create a plan of action after your accident. We work to build your case so you receive maximum compensation for your injuries. Contact our team today and let's get you on the road to health and wellness recovery, as well as financial stability.
Call: 713-785-9484