Distracted Driving Accidents
Distracted driving is one of the leading causes of car accidents. If you were injured by a distracted driver, our car accident lawyers are here to help you build your case and seek compensation. We offer legal experience for many types of accidents, including those involving a distracted driver. We represent your rights as a distracted driving victim.
What is Distracted Driving?
Any time a driver is driving without their full attention on the road, this is considered distracted driving. There are countless forms of distracted driving, but here are some common activities that can cause distracted driving: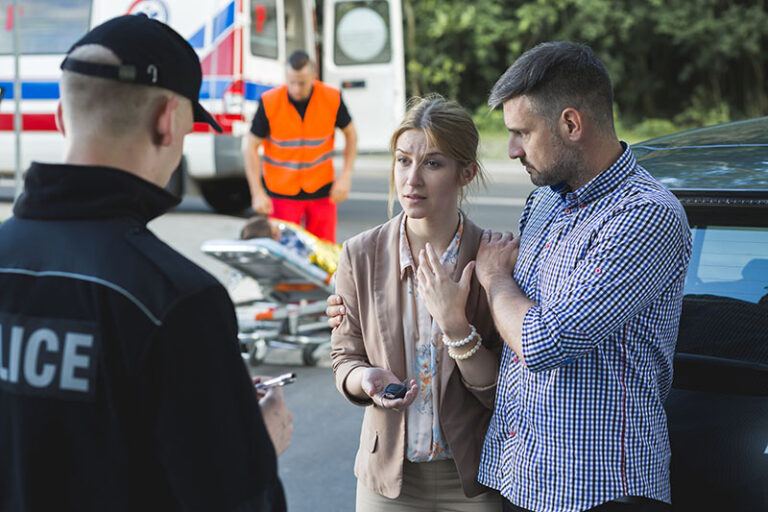 There are three basic types of distracted driving: visual, manual, and cognitive. Visual distractions take your eyes off the road, which can cause serious accidents. For example, according to the Texas Department of Insurance, taking your eyes off the road for just five seconds while traveling at 55 miles per hour can result in driving a football field's length while you're not looking. Manual distractions take your hands away from the wheel, such as to change the radio station, hold food, or reach for something in the car. Cognitive distractions involve anything that takes your mind off driving, such as thinking about an upcoming work project or talking with your passengers.
While there are no specific laws banning distracted driving behaviors like eating while driving or talking to others in the car, distracted driving is a form of negligence that can cause car accidents. Therefore, if you were injured by a distracted driver, you may be entitled to compensation from the at-fault driver. Our car accident lawyers are here to offer legal advice for your case.
Car Accident Lawyers Help Victims of Distracted Driving
Distracted drivers can cause devastating car accidents that can result in severe injuries and high accident-related costs.
Car accident statistics
show that distracted driving cost U.S. drivers $39.7 billion in 2010. These accidents can cause severe injuries that may leave you with high expenses for things like medical bills, property damage, and lost wages. Our team of experienced car accident lawyers offer legal guidance for your distracted driving accident case. In many cases, the other driver will deny being distracted while driving to try to avoid legal issues. This can make it difficult to prove your case to the insurance company or to a jury. Your lawyer can help you gather evidence to prove the other driver's fault for your case. Distracted driving investigations from your car accident lawyer might include:
Getting witness statements
Checking nearby security and traffic cameras
Searching the driver's social media pages
Obtaining phone records during the time of the accident
In addition to gathering evidence for your case, our legal team can also speak with insurance companies on your behalf to protect your rights during a car accident case. If you can't reach a fair settlement with the insurance company, we also represent you in a car accident lawsuit against the at-fault driver.
Contact our seasoned legal team
today for a free consultation for your distracted driving accident. Our lawyers at Maida Law Firm offer experienced legal representation for victims of car accidents. If we can't win your case, we ask for nothing in compensation.