Motorcycle accidents can be incredibly dangerous. Motorcyclists ride without airbags or steel frames surrounding them, relying on their protective gear and other drivers' duty of care to keep them safe on Houston roads. Yet, many people drive negligently around motorcyclists, often leading to accidents. If you were injured in a motorcycle accident, we are an experienced motorcycle accident attorney and can help you with your case.
Why Hire a Motorcycle Accident Attorney?
After a motorcycle accident, you might wonder if you need a motorcycle accident attorney. Working with an attorney can help you with your case in many ways. Our team is here to help you gather evidence, file necessary paperwork, and fight for your rights to compensation after a motorcycle accident.
Unfortunately, a lot of people hold unfair beliefs about bikers, such as that they are risk-takers. Many insurance adjusters will try to use this against you to lower your settlement amount or even deny your claim. This is often also the tactic car accident defendants try to use during a lawsuit.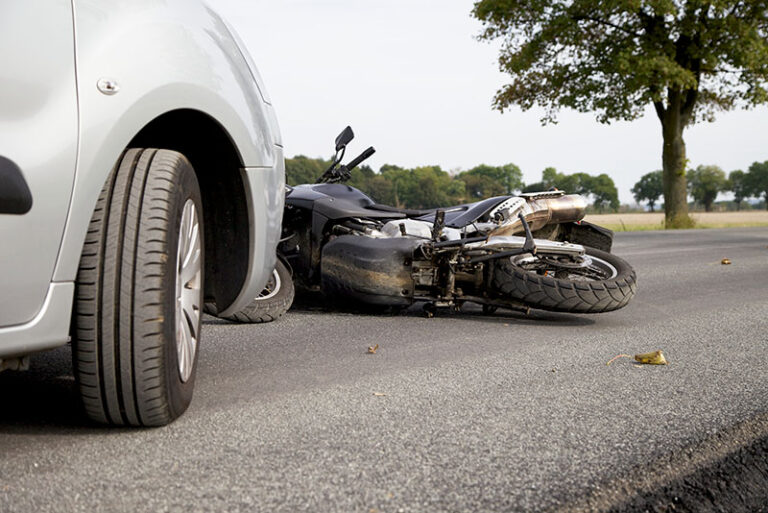 An experienced motorcycle accident attorney can advocate on your behalf and fight for a fair compensation amount. We represent you with insurance adjusters and in court to help with your accident case. Motorcycle accidents often cause serious injuries and damages, or even death. You may face significant expenses after a
motorcycle accident
, including:
Current and future medical expenses
Lost wages
Lost earning capacity
Pain and suffering
Emotional distress
Property damages
Our attorneys are here to help you seek damages after a negligent driver caused your motorcycle accident. We also ask for nothing in return if we can't win your case and help you recover damages.
Protecting Your Rights After a Motorcycle Accident
After a motorcycle accident, we recommend taking certain steps after an auto accident, such as calling the police and taking photographs if you're able. In addition, make sure you keep documentation of your accident-related expenses like medical bills and motorcycle repair bills. Contacting your motorcycle accident attorney can help you protect your rights after an accident.
Our car accident attorneys offer experienced legal services to help you after an accident. We work with you to investigate your accident and get evidence of the other driver's negligence. Your attorney also helps you determine a value for your case and fights for you in and out of court.
If you were injured in a motorcycle accident, our team at Maida Law Firm can represent you. Our attorneys offer experience in motorcycle accidents and have represented motorcyclists in countless cases as they seek compensation against at-fault drivers. Choosing our team means you have nothing to lose, as we don't get paid unless you get paid from your case. Contact us now for a free consultation with our lawyers.