Boating is a great pastime, but recreational boating accidents can cause serious injuries and property damages. Victims of boating accidents can face high medical costs and other expenses related to the accident. Our team of personal injury attorneys is here to help you seek compensation after you were injured in a boating accident.
Liability for Boating Accidents
If you were injured in a boating accident, you may be entitled to compensation from the at-fault person. For this, you must establish liability for the accident, which means showing that the accident was caused by someone's negligence. This applies to accidents with all manner of watercraft, including motorboats, sail boats, jet skis, and kayaks.
In most recreational boating accidents, maritime law doesn't apply. Instead, you likely need to look at state laws for liability and accidents, as most boating happens on non-navigable waters, meaning waters that aren't used for interstate or foreign commerce. Your attorney can help you determine which liability laws apply for your specific case.
Generally speaking, for boating personal injury cases, you must show that your injuries were the result of another person's negligence, similar to auto accident cases. Most commonly this is the driver of the boat. This negligence might include things like: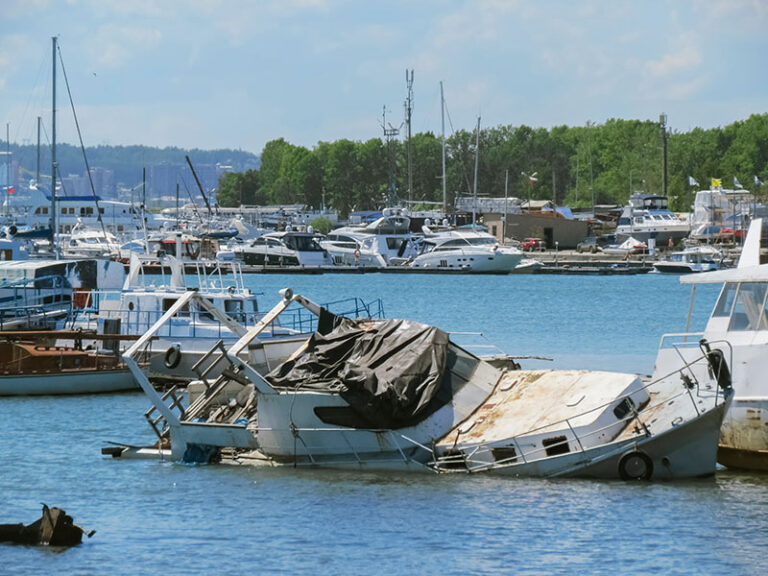 In some cases, the boat's owner may also be liable if they don't have proper safety equipment on board. For instance, if your injuries were made worse because the boat didn't have life vests or floating throw rings.
If you were injured in a boating accident, a personal injury attorney can help you build your case and seek compensation from the at-fault party.
Hiring Experienced Personal Injury Attorneys for Boating Accidents
Boating accident cases can be incredibly complex, as waves can be unpredictable. However, if you think the accident was caused by someone's negligence, your attorney can help you fight your case.
The key is to prove liability, which can be tricky. Your attorney can help you investigate the accident and gather evidence of negligence. Federal law actually requires you to report many types of boating accidents to the Coast Guard, such as those involving injuries that require more than basic first aid or those that cause more than $2,000 in damage. Information in these reports, witness testimony, and any pictures you're able to take of the accident scene can all help in building your case.
If the negligent party had boaters' insurance, your personal injury attorney can help you file and negotiate a claim with the insurance company. This often involves significant amounts of paperwork and hard negotiations with insurance adjusters to get a fair settlement.
In some cases, you may need to file a lawsuit against the at-fault person to receive compensation. Your lawyer can represent you in court and advocate for your rights to compensation for your damages and injuries, including medical bills, lost wages, and pain and suffering.
Our team at Maida Law Firm offers experienced legal counsel for personal injury cases. We represent injured victims in many types of cases and are here to help you with your case. If we don't win your case, you don't owe us a cent. Get in touch now for a free case evaluation with our legal team.