With all the media, public awareness campaigns, and education around texting while driving, drivers know using cell phones and other electronic devices can be dangerous while driving. Yet, many drivers do it anyway. Victims of distracted drivers may be left with serious injuries and high expenses for medical care and vehicle damage. A car accident lawyer can help you as you seek compensation from drivers who caused crashes while using electronic devices.
Distracted Driving: Using Electronic Devices While Driving Increases the Risk for Accidents
Though electronic messaging while driving, also known as texting and driving, is illegal under Texas law, many people continue to take part in this negligent driving behavior. What's more, there are many other distractions from using electronic devices that are technically legal but can pose a threat to everyone on the road.
Some electronic devices that can cause distracted driving include: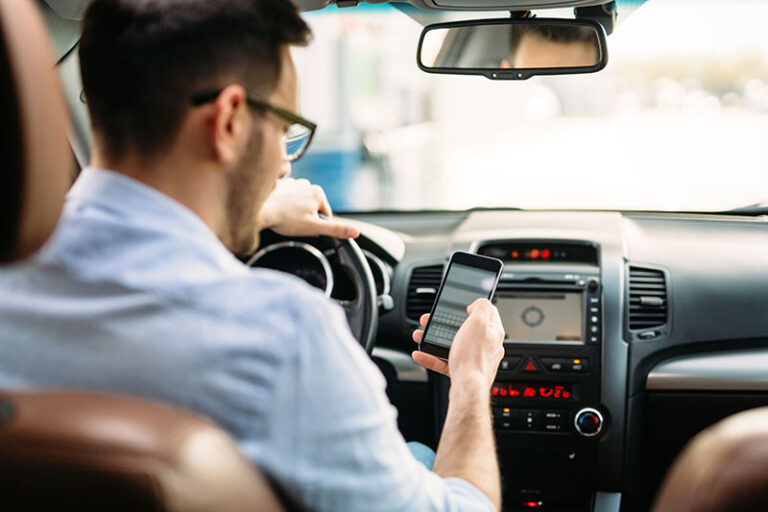 Cell phones
Tablets
Smart watches
MP3 players
GPS devices
Many people know that it's distracting and dangerous to use hand-held devices to text or email and drive. Yet, even talking on a hands-free device can cause cognitive distractions. The
National Safety Council
notes that talking on the phone, even if it's hands-free, can cause inattention blindness, which is where the driver doesn't notice important details necessary for driving, such as stop lights, other cars, or other dangers. Unfortunately, distracted driving causes accidents every day all over the U.S. Many Houstonians have been seriously injured or even died due to distracted driving. As a
car accident lawyer
, we are here to help you build a case against the at-fault driver for your distracted driving accident.
Hiring a Car Accident Lawyer After a Texting and Driving Accident
If you suspect the at-fault driver in your case was using an electronic device while driving, your car accident lawyer can help you build your case. Legal professionals can help you navigate the complicated process of filing a claim against the other driver's insurance, negotiating with insurance adjusters, or even filing a lawsuit against the negligent driver.
Our auto accident attorneys are here to help you gather evidence against the at-fault driver. We can get witness testimony, search nearby security footage, comb through their social media profiles, and perform other investigative measures to prove they were distracted by electronic devices when they caused the accident. In some cases, we can even subpoena cell phone records to help provide evidence for your claim.
Our attorneys are here to help you with every stage of the process and can advocate on your behalf with insurance companies. Our goal is to help you get the compensation you deserve after a texting and driving accident. We offer experience settling car accident disputes and representing victims of car accidents of all types.
When you choose Maida Law Firm as your car accident lawyer, we work tirelessly to help you build a strong case. Our legal team offers years of experience and knowledge to offer legal advice and guidance after a car accident. If we can't win your case, you owe us nothing for our services. Get in touch now for a free consultation with our attorneys.