After a car or truck accident, you might wonder if you need a lawyer. A Houston personal injury lawyer is here to help with your case. Let's discuss what a personal injury attorney does and why you might need one of these legal professionals after a car accident. 
What Does a Houston Personal Injury Lawyer Do?
A Houston personal injury lawyer is a legal representative who specializes in tort law. Tort law is the type of law that addresses liability for civil wrongs and injuries, such as after an accident. Personal injury attorneys may specialize in certain types of situations, such as car and truck accidents, and work primarily with victims of those types of accidents.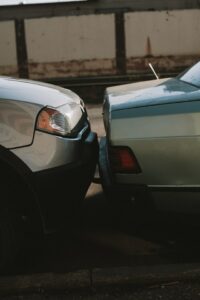 When you hire a personal injury attorney, they can help your case in many ways. They are your legal counsel and representation as you seek compensation from the at-fault party. In the case of a car accident, that at-fault party is likely the other driver, though it can also be a car manufacturer or even a company if the other driver was performing their job duties when they caused the accident. 
Your Houston car accident attorney may do many things for your case, including:
Investigating the accident

Gathering evidence

Negotiating with the insurance company

Advising on the value of your case

Drafting and sending a demand letter for the compensation you need

Offering guidance for settlements

Filing and representing you in a lawsuit
Why Hire a Houston Car Accident Attorney?
After a car accident, you typically either hire a lawyer or represent yourself for your personal injury claim. There are several reasons you might consider hiring an attorney for your auto accident case. 
Your auto accident lawyer can help guide you through the claims process and also represent you so you can focus on recovering from your injuries. Experienced lawyers also know some of the methods insurance companies use to try to devalue your claim and pay you as little as possible. If you're not comfortable dealing with the insurance adjustor, your lawyer can discuss and negotiate your claim on your behalf. 
In general, many people hire a Houston personal injury lawyer if they were severely injured after a car accident. This is because severe injuries and higher compensation needs often make these cases more complex. For instance, you might want to discuss your case with a lawyer if you suffered injuries like traumatic brain injuries or spinal cord injuries. However, even seemingly minor injuries like soft tissue injuries (commonly known as whiplash) can cause lasting symptoms and ongoing medical expenses, so keep this in mind. It doesn't hurt to get a professional opinion for your case to help you determine whether you should hire a lawyer or represent yourself for your car accident claim.
Call Maida Law Firm for an Experienced Auto Accident Lawyer
If you were injured in a car or truck accident, our legal team at Maida Law Firm offers legal counsel and representation for your case. We are experienced personal injury attorneys and have worked on many car accident cases. Our team works on a contingency basis, which means there are no fees for our services unless we win your case. Contact us now for a free case evaluation with one of our attorneys.