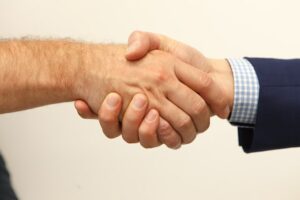 After being in a car accident, you may be wondering how much it will cost to hire a lawyer. The truth is, the cost of hiring a car accident lawyer varies depending on the severity of your accident and the extent of your injuries. This is because most car accident lawyers work on a contingency fee, meaning they get paid a certain percentage of the final settlement. These rates may change based on the specifics of your case and whether your case goes to trial. Ultimately, the cost of hiring a car accident lawyer depends on many factors.
If you were injured in a car accident, our team at Maida Law Firm is here for you. Get in touch now to schedule your free consultation and learn more about the cost of our legal representation.
What are Contingency Fees for a Car Accident Lawyer?
Contingency fees are a popular payment option when hiring a car accident lawyer. Under these terms, the car accident lawyer is only paid if they win or settle the case. So, you don't have to pay any legal fees up front. Also, if you don't recover compensation from the case, then you don't owe them anything for their services.
This type of arrangement can be beneficial for those who may not be able to afford the traditional hourly rate for lawyers. After all, you're likely dealing with medical bills, car repairs, and other expenses after an accident. So, this is a way to be able to hire a lawyer without going into debt. It also means you don't owe anything after your case unless you win.
Typically, with contingency fees you simply pay a certain percentage of the compensation after winning the case. The exact amount will vary based on the circumstances, like how difficult your case is or whether you go to trial. Ask about fee arrangements and contingency percentages during consultations before hiring an attorney for your case.
How Does a Car Accident Lawyer Determine Their Fee?
For personal injury lawyers, determining their fee for a particular car accident case is a complex process. Attorneys carefully evaluate each client's unique situation. For instance, reviewing the scope of the claim, the evidence for the case, and the estimated value of the case. All this goes into helping them come to an appropriate contingency fee for fighting your case. 
Since lawyers who work on a contingency don't get paid unless they win, it's important for the lawyer to really evaluate the case. In the end, it's basically the negligent party that pays their fee after they help you win your case.
A Lawyer Can Increase Your Chances of a High Settlement
Working with a car accident lawyer provides you with the expertise needed to maximize your final settlement amount. Car accident lawyers have experience with insurance policies and the legal systems to fight your case. Their legal knowledge often makes a big difference in your final compensation amount. Therefore, typically the settlement will cover your damages, their fees, and often will leave money leftover for yourself.  Working with a car accident lawyer will give you peace of mind knowing that all bases are being covered for a successful outcome to your case.
Choose an Experienced Personal Injury Lawyer for Your Case
If you've been involved in an accident involving a car, it is important to seek the services of an experienced accident attorney. A skilled accident attorney can help protect your rights and fight for the maximum compensation possible for your accident. For example, they can:
Negotiate fair settlements with insurance companies
Explain legal options
Represent you in court proceedings
Finding an experienced accident attorney should not be taken lightly, so do your research before making any decisions. Take the time to read reviews and look at their track record, as well as speak directly with them about their strategy for managing your case. This will ensure that you have the most knowledgeable support in your corner and give yourself the best chance for success.
Contact Maida Law Firm – Experienced Car Accident Lawyer in Houston
Contingency fees for a car accident lawyer are when the lawyer agrees to represent you in your case and does not require any money upfront. The lawyer will then take a percentage of the final settlement as their fee. Many people choose to work with a car accident lawyer because they can increase the chances of receiving a higher settlement amount, which can pay for the contingency fee and leave you with extra compensation. When looking for an experienced car accident lawyer, be sure to ask about their experience level, areas of practice, and how many cases similar to yours they have handled before. At Maida Law Firm, our team of lawyers offers decades of experience and has helped countless clients receive the settlements they deserve following an accident. Schedule a free case evaluation today with our team!