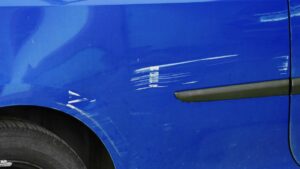 Experiencing a hit and run accident is extremely frustrating because you suffer damage to your car but no one is there to take responsibility. Unfortunately, these types of accidents are not uncommon in Houston. 
While you may feel helpless at the time, there is still hope that you can get the justice and compensation you deserve. A Houston auto accident attorney can help make sure this happens. Read on to learn more about steps you should take after being involved in a hit and run accident in Houston, or contact our legal team for a no obligation case evaluation today.
Stay Calm 
In the aftermath of a hit and run accident, it is common to feel overwhelmed and maybe even panicked. However, it is important to remember to stay calm and take a few moments to assess the situation. Once you are able to gather your thoughts, it is highly recommended to contact a Houston auto accident attorney. These legal professionals can guide you through the entire claims process, from dealing with insurance companies to representing you in court if necessary. 
By seeking legal assistance, you can ensure that your rights are protected and that you receive the compensation you deserve. So, take a deep breath, stay calm, and reach out to an experienced attorney who can help you through this difficult time.
File a Police Report
One of the most important things you can do after a car accident is filing a police report. That way there is an official record that the accident occurred. This report can also be used by your Houston auto accident attorney to demonstrate that you have done everything in your power to follow proper protocols after an accident. 
As the owner of the vehicle, you need to fill out a Crash Report (CR-2 Form) and submit it to the Texas Department of Transportation. These reports are only accessible to law enforcement and can't be accessed by the general public. Reports must be filed within 10 days of the date of the accident.
Take Pictures
With your phone in your pocket, it is easier than ever to document critical moments, such as the aftermath of a hit and run accident. With the click of a button, you can capture images that may prove vital during any legal proceedings or discussions with insurance companies. By taking pictures, you have visual proof of the damage incurred, which can be much more powerful and persuasive than mere words. 
Remember to take pictures from multiple angles and to capture any details that could be relevant, such as photos of anything on the ground such as tire marks or damaged pieces broken off the other vehicle. Doing so can help ensure that you receive the compensation you deserve.
Gather Information
When it comes to gathering important information, one of the most crucial things you can do is gather details about the vehicle or person in question. Obviously, if you were not around when the person hit your vehicle, you won't be able to do this. 
However, if you did happen to witness the hit and run, try and record as much information as possible, including any digits from the license plate, the make and model of the car, identifying marks such as bumper stickers, and even a description of the driver if possible. This information can be crucial in resolving any issues or concerns that arise. Remember, even the smallest details can make all the difference.
Seek Support from an Auto Accident Attorney in Houston
If you've been in a hit and run accident in Houston, it's understandable that you may be feeling overwhelmed, anxious, and unsure of what to do next. This is where seeking the support of an auto accident attorney can make a significant difference in easing your worries and getting you the compensation you deserve. 
By relying on the services of an experienced attorney, you can have peace of mind knowing that your case is in capable hands. A skilled attorney can guide you through the legal process, help you assess the value of your claim, and work tirelessly to ensure that you receive a fair settlement. Don't hesitate to seek professional support—it could make all the difference in your case.
Contact Your Insurance Company
You will need to contact your insurance company and provide them with all the relevant information so you can get the coverage you need to pay for damages to your vehicle. If you're unsure about how to navigate the insurance claims process, you may want to consider seeking professional legal advice from a Houston auto accident attorney. They can help you understand your rights and options, and work with your insurance company to ensure your claim receives the best possible outcome. 
A Houston Auto Accident Attorney that Works for You
Nobody expects to find their vehicle damaged from a hit and run accident, but it's important to be prepared for the unexpected. If this happens to you, it is important that you stay calm and contact a Houston auto accident attorney from Maida Law Firm right away. Our experienced lawyers can help you navigate the confusing process of insurance claims so that you can get the compensation you need. Plus, our initial case evaluations are always free. 
We are very passionate about what we do and want to make sure our community has access to the justice and financial security they deserve after experiencing such a frustrating event. Contact us today and let us protect your legal rights.