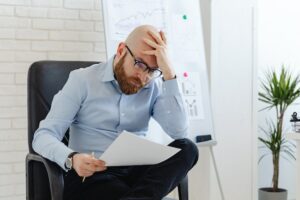 If you've recently been in a car accident in Houston and are dealing with filing insurance claims, you may be wondering if you have to share your medical records with the insurance adjuster. Many people feel apprehensive about providing their private information due to potential misuse or other risks involved. A Houston personal injury lawyer can help make sure an insurance adjuster doesn't take advantage of you.
In this post, we'll take a look at when sharing your medical records is necessary after a car accident. We can help you submit a successful claim without sacrificing your own rights. Contact us now for a free consultation.
What Medical Records Can Insurance Adjusters Request After a Car Accident?
Insurance adjusters have the right to request medical records after a car accident. Insurance adjusters use these records to evaluate the extent of injuries and determine how much compensation the victim is entitled to. 
The records you should provide will be specifically related to your accident. They can include:
Medical records for the injuries from the accident

Hospital, ambulance, or other healthcare bills following the accident

Doctor's notes about your injuries

Proof of the treatment you have received

Any other documentation, such as x-rays or ultrasounds, related to injuries sustained in the accident
You should know exactly what type of medical information to share with an insurance company. That's why you should first consult with a knowledgeable personal injury lawyer who can protect your rights and ensure you receive fair compensation for your injuries.
An Insurance Adjuster May Try to Access Your Full Medical History
When you've been in a car accident, it's not uncommon for an insurance adjuster to ask you to sign a release form granting them access to your full medical history. While this may seem like a routine request, it is NOT necessary for your claim. 
If you sign away your rights to this information, you could be putting yourself at risk. The insurance company can try to use your medical history against you, denying your claim or offering you a lower settlement. 
Don't sign that release form without first speaking with a trusted Houston personal injury attorney.
A Houston Personal Injury Lawyer Can Help Deal with an Insurance Adjuster
If you've recently been in an accident and are dealing with an insurance adjuster, you may be wondering if hiring an attorney is worth the expense and hassle. The truth is, working with a Houston personal injury lawyer can provide many benefits that you may not have considered.
For one, an attorney can level the playing field when it comes to negotiating with an insurance company. Adjusters are trained to protect their company's bottom line, which means they'll try to pay out as little as possible. But with a lawyer on your side, you'll have someone who understands the ins and outs of insurance law and can fight for the compensation you deserve. 
Additionally, an attorney can guide you through the entire claims process, ensuring all paperwork is filled out correctly and deadlines are met. This can take a lot of stress off your plate and free up time for you to focus on healing. 
So if you're struggling to deal with an insurance adjuster on your own, consider reaching out to a Houston personal injury lawyer for help.
Maida Law Will Fight for Your Claim
 At Maida Law Firm, we know that car accidents can be challenging to navigate alone. That's why our experienced personal injury lawyers provide outstanding service to fight for a successful claim on your behalf. A personal injury lawyer can make sure that you are prepared for every step of the process and that your rights remain protected.
Whether you are recovering from psychological trauma or seeking physical rehabilitation due to an auto accident, don't hesitate to reach out for help. We have over two decades of experience helping people through personal injury cases involving car accidents. Contact us today for a consultation so we can help ensure that you get the compensation that you deserve.