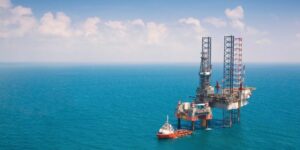 If you have been injured on the job while working offshore along the Gulf Coast, a Houston personal injury lawyer can fight for your rights when filing a personal injury claim. We can help you successfully file a claim for the necessary compensation for your injuries or losses. 
Today, we will discuss your options as an offshore worker in regard to personal injury claims. Plus, we will provide advice on getting the process started and finding the resources needed along the way. Don't leave your livelihood to chance—contact our legal team today for a free case evaluation related to your recovery after an accident while working offshore!
Your Rights as an Offshore Worker After a Workplace Injury
Working offshore can be a lucrative opportunity, but it also comes with its fair share of risks. As an offshore worker, it's important to understand your rights in the event of a workplace accident or injury. 
Personal injury cases in Texas fall under the Civil Practice and Remedies Code, which determines negligence, liability, damages, and recovery. This is where a Houston personal injury lawyer can help. They can help you navigate the legal system, determine what you're entitled to, and fight to get you fair compensation. 
Whether you have suffered from a slip and fall accident, equipment malfunction, or other type of injury while working offshore, having an experienced lawyer on your side can make a world of difference. 
What Should You Do If You Have Been Injured While Working Offshore?
If you are injured while on the job, it is crucial to know what steps to take.  Seeking the legal assistance of a Houston personal injury lawyer who understands the complexities of offshore accidents is crucial. 
Firstly, report the injury immediately to your supervisor. This is in your best interest. You must report an injury to your employer within 30 days of it occurring, or within 30 days of the date that you realized your injury or illness was caused by your job. If you do not report it within the 30 day window, you may not get benefits.
Ensure you seek medical attention. When you are injured on the worksite while following proper protocols, your employer is required to provide you with necessary medical care and to make sure you receive any needed treatment. 
Keep detailed records of your medical treatment and any related expenses. These will be valuable for your claim. Also, it is critical that you write down all relevant facts of the incident, such as the time, date, and location of the incident, as well as the nature and extent of your injuries.
By taking these steps, you can help protect yourself and ensure that you receive the support and care you need during a difficult time.
Ensure you Get all the Medical Treatment You Need for Your Injury 
Sustaining an injury at work can be a stressful and painful experience. That is why you must obtain the right medical attention to ensure that you are on the path to full recovery. According to the Texas Office of Injured Employee Counsel, you may have the right to receive medical care to treat your workplace injury or illness for as long as it is medically necessary and related to the workplace injury. 
This includes both physical and psychological treatment, as the impact of a workplace injury can extend beyond just physical pain. By seeking the right medical attention, you can receive the care and support that you need to get back on your feet and return to work as soon as possible. 
When and How to File a Personal Injury Claim with a Houston Personal Injury Lawyer
Time is of the essence in these situations. Knowing when and how to file a personal injury claim is crucial to ensure you receive the compensation you deserve. The process of filing a claim can be complex, especially when working with large insurance companies. An experienced attorney can guide you through the process. With their help, you won't have to worry about navigating complex legal proceedings or battling with insurance companies alone. So if you want to increase your chances of success and get the compensation you deserve, consider working with a Houston personal injury lawyer.
A Houston Personal Injury Lawyer is on Your Side
At Maida Law Firm, we have a team of dedicated attorneys who are knowledgeable in personal injury cases. We understand how difficult navigating insurance claims and lawsuits can be, which is why we are here to provide our clients with excellent service. Our attorneys will help work through the litigation process if it is needed to get you the best possible result. 
With years of experience, our lawyers will do their best to make this process as stress-free as possible. Contact us for a consultation if you are a worker in need of assistance after a traumatic accident offshore.