Houston Motorcycle Accident Lawyer
If injured while riding your motorcycle, you'll need a proven Houston motorcycle accident lawyer.  Call The Maida Law Firm of Houston at (713) 785-9484 for immediate help. No fees are charged unless we win.
HOUSTON MOTORCYCLE ACCIDENT LAWYER
PLEASE NOTE: To protect your safety in response to the threats of COVID-19, we are offering our clients the ability to meet with us in person, via telephone, or through video conferencing. Please call our offices to discuss your options.
Motorcycle riders often face a hostile environment when trying to navigate the road. These riders must deal with oblivious cars, dangerous road conditions, and other hazards when trying to get from place to place. If an accident does occur, the motorcycle rider is then much more likely to become seriously injured or even die. At The Maida Law Firm, our experienced lawyers fight for injured motorcyclists and hold the people who hurt them accountable.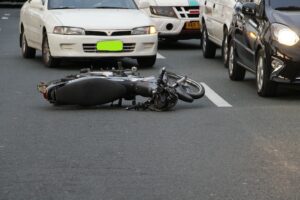 Our injury lawyers serve clients across Texas from our offices in Houston, Dallas, and McAllen. We are aggressive litigators and experienced personal injury claims managers who have successfully helped many injured people get the maximum compensation for their injuries. Our attorneys will do everything in their power to help you get the maximum compensation. Please call us at 713-785-9484 to schedule your free consultation and start taking control of your case.
Everything Your Motorcycle Accident Lawyer Can Handle
We pride ourselves on being able to manage complex and challenging car and motorcycle accident cases across Texas. Our attorneys have a background in both the insurance industry, the medical industry, and the profession of liability claims management and "risk management." This range of experience allows them to evaluate case details and create personalized case strategies quickly. They will work closely with you to understand the unique issues at play in your case. We will then aggressively pursue a favorable outcome. You can learn more about why you may need a motorcycle accident attorney by reading our blog on the topic.
Fortunately, a Texas motorcycle accident lawyer familiar with handling insurance companies can and will protect your rights.
You may be wondering what a Houston motorcycle accident lawyer at The Maida Law Firm can do to help you get the compensation you deserve after your motorcycle accident. Some of the specific tasks that a lawyer could do on your behalf include:
Insurance Companies Do Not Want To Pay Up, Your Motorcycle Accident Lawyer Can Make Them
Insurance companies will often work to undermine or minimize the claims of injured people immediately after an accident. Injured persons should have a skilled injury attorney to communicate with insurance companies on their behalf as soon as possible.
If there is one thing you should be clear about after an accident caused by someone else, it's that insurance companies' main focus is saving money whenever possible. That means they will gladly deny your claim if they can find a reason to. If they can't deny it, they will do everything they can to minimize your settlement.
If you have been hurt in a motorcycle accident caused by someone else, it's in your best interest to contact a lawyer right away. At The Maida Law Firm, we are committed to helping our clients obtain the maximum compensation available under the law. To schedule your free case evaluation with an attorney. Please call us at (713) 785-9484 or send a message to schedule your free consultation.
Best of all, when you work with The Maida Law Firm, you'll never have to pay upfront for our legal services. Because we take all of our personal injury cases on a contingency fee basis, we will only collect legal fees if we win your case.