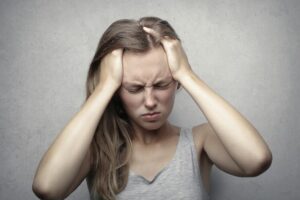 If you or a loved one is living with the consequences of a traumatic brain injury after suffering a car accident, a Houston car accident attorney can help. Perhaps the accident was due to another driver's negligence, an automaker's product failure, bad road conditions, or an animal crossing the roadway. No matter the cause, an accident attorney can pursue and maximize compensation for a brain injury. 
In this article, we will go over how our experienced Houston car accident attorneys could help win you the just compensation that you deserve. Taking legal action following your car accident can make all the difference for you and your family.
Contact us today for a free case evaluation.
Types of Traumatic Brain Injuries Associated with Car Accidents
Car accidents can result in a range of injuries, with traumatic brain injuries being among the most severe and devastating. Houston car accident attorneys are well-versed in the various types of brain injuries associated with car accidents, including mild, moderate, and severe traumatic brain injuries.
These injuries can have long-lasting effects on a person's physical, emotional, and cognitive abilities, making it more important than ever to seek medical attention and legal representation immediately following a car accident.
Common symptoms of brain injury after a car accident can include:
Headache

Nausea or vomiting

Fatigue or drowsiness

Dizziness 

Blurred vision 

Ringing in ears

Sensitivity to light 

Feeling dazed or disoriented

Concentration problems

Mood swings

Feeling anxious

Sleeping problems
What to Do After Suffering a Brain Injury from a Car Accident
If you or someone you love has suffered a traumatic brain injury in a car accident, it's crucial to take immediate action. 
The first step is to seek medical attention and follow through with any necessary treatment. Ensure you keep track of all documentation and medical records. Then contact a Houston car accident attorney right away so they can help you with your case.  It is crucial to have a knowledgeable attorney who can help you navigate the complex legal system and obtain the compensation you deserve. Don't hesitate to reach out to a knowledgeable attorney who can help you during this difficult time.
Benefits of Working with an Attorney to File for Compensation After Brain Injury
The road to recovery after a brain injury can be long and filled with uncertainties, including the financial burden that comes with mounting medical bills and lost income. Working with an attorney can significantly increase your chances of receiving fair compensation for your injury. This allows you to focus on your recovery and getting back to your normal life.
A Houston car accident lawyer has the experience to take care of these tasks on your behalf: 
Gather and organize evidence.

Determine the value of your claim.

Negotiate with insurance companies.

Represent you in court if necessary.
Document Your Injury and Collect Evidence to Support Your Claim
If you've been injured and are seeking compensation, the key to supporting your claim is proper documentation. It's important to gather as much evidence as possible to substantiate the severity of your injury. This evidence can include photographs, medical records, and witness statements. 
Take the time to document every detail surrounding your injury. This includes the events leading up to it and the impact it has had on your daily life. By keeping detailed records and gathering collateral evidence, you can strengthen your case and improve your chances of receiving the compensation you deserve. 
The process of gathering evidence can be time-consuming and complex. For help, seek the guidance of a legal professional with experience in car accident and personal injury cases. 
Your attorney can develop a case that details the extent of your damages and the impact the accident has had on your life. With their help, you can win the compensation you deserve and move forward towards a brighter future.
Common Defenses Used by Insurance Companies to Deny Claims
Houston car accident attorneys are familiar with the tactics that insurance companies will use to avoid paying out compensation claims. One of the most common defenses used by insurance companies is arguing that you were at fault for the accident. They may also claim that the injuries sustained were not actually caused by the accident, or that they were pre-existing conditions. 
It is important to have a skilled attorney on your side who knows how to counter these defenses and get you the compensation that you deserve. Don't let the insurance companies bully you into accepting less than you are owed. Contact a Houston car accident attorney today to fight for your rights.
Your Houston Car Accident Attorney Fights for the Compensation You Deserve
Car accidents are an unfortunate and very real danger that can cause severe traumatic brain injuries to those involved. The severity, diagnosis, treatment, and recovery times of these types of injuries can vary from person to person, making getting the proper compensation a complicated process.
At Maida Law Firm, we have experience in dealing with these traumatic brain injuries after car accidents. With knowledge gained over years of practice, we understand how to build a strong case for our clients so they can receive the maximum available compensation. 
Our mission is to provide top-level legal service to our clients. If you or your loved one has suffered a traumatic brain injury due to a car accident, contact us for a free consultation today at Maida Law Firm.