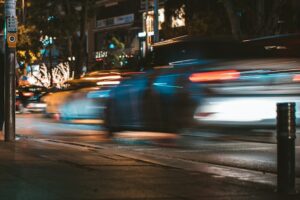 After a car accident, you will typically go through the at-fault driver's insurance company for compensation. This can help cover expenses from the accident, like fixing your car or your medical bills. One common question your car accident lawyer gets about car accident claims is whether they will cover the costs of alternative medicine. This is a complex issue and is based specifically on your case. However, we'll discuss some of the general things to know in this article. 
If you were injured in a car accident, get in touch with our team at Maida Law Firm for top quality legal representation. Schedule your free consultation now.
Ask Your Car Accident Lawyer What's Covered for Your Case
After any car accident, it helps to talk to your car accident lawyer about the types of compensation you can seek from the at-fault driver. This helps you get a good understanding of the value of your case so you don't take a low settlement offer. 
There are several different types of compensation you can seek in a car accident case. These are also known as damages. Damages available after a car crash include:
Medical Expenses:

If you were injured in an accident, you likely need medical care. The at-fault party is responsible for these expenses, both current and future for any treatment or care you receive for the injuries from the accident. 
Lost Wages:

Often, after an accident you may need to take off work because of your injuries or to get treatment for your injuries. You're also entitled to compensation for these lost wages (yes, even if you used PTO benefits). 
Property Damage:

If your car or other property was damaged in the accident, then the at-fault party has to pay to either have it fixed or replace it. 
Pain and Suffering:

Injuries from car accidents can cause pain and suffering. While there's no way to retroactively take this away, you can seek compensation for this instead. 
Lost Earning Capacity:

If your injuries are so severe that you can't work or have to find a different career, this can reduce how much you are able to earn. When this happens, the at-fault driver is also responsible for compensating you for this. 
Ask Your Car Accident Lawyer About Your Medical Bills
As you might expect, medical bills after a car accident can be incredibly high. It's important to talk to your Houston car accident attorney about your medical expenses and how to get full compensation for them. Your lawyer can help you with everything from gathering the documentation needed to prove your injuries to keeping track of all the expenses. 
They can also help you determine what kinds of medical treatment your car accident settlement or lawsuit might cover. Generally, anything that is medically necessary and reasonable is a valid medical expense for your claim.
"Medically necessary" means basically anything needed to diagnose or treat your injuries. Basically, it's anything that most medical experts agree can help identify the problem or treat it.
Reasonable medical care basically ensures that the costs and the number of treatments are within normal ranges. For instance, if you go to a doctor that charges 20 times the going rate where you are, the cost is usually unreasonable. Also, if you get more treatments than reasonable or necessary to drive up the cost, this is also unreasonable. Essentially, it's to prevent victims from unnecessarily driving up the costs of medical care to get more in a settlement.
What About Alternative Medicine for Car Accident Injuries?
Now, you might be wondering about alternative medicine. Alternative medicine is anything that falls outside of traditional medicine. It includes things like:
Massage therapy

Acupuncture
Many people seek this kind of treatment to feel better from their car accident injuries. Therefore, you might be wondering if the insurance company will pay for these treatments instead of or in addition to more traditional treatment options. Of course, you should talk to your car accident lawyer about this to get a sense based on your specific case. 
However, generally speaking, it is possible to get compensation to pay for these expenses as long as they're related to your car accident injuries. The problem is that it's often a lot harder compared to seek compensation for alternative medicine than traditional medicine.
There's a lot of bias out there toward alternative medicine, and many insurance adjusters will try to argue against paying for any treatment from professionals who don't have a medical degree. Not only is this because of the bias out there about alternative medicine, but it's also a common tactic to avoid paying you what you deserve after an accident. Therefore, you may need to work with your car accident lawyer to advocate for the compensation you deserve for alternative medicine. 
How Your Houston Car Accident Attorney Can Build Your Case for Compensation for Alternative Medicine Treatments
If you want the insurance company to pay for alternative medicine like massage therapy after a car accident, then there are several ways your car accident lawyer can help you with your case. It's often necessary to build a really strong case with significant evidence for these types of issues. This way, the insurance adjuster or the other driver's lawyer has a harder time arguing against your right for compensation. Here are some of the ways your lawyer can help you build a case for compensation for alternative treatments after a car accident.
Proving the Treatments are Medically Necessary and Reasonable
Remember, one of the keys to getting compensation for medical expenses in a car accident case is to prove that the treatments were medically necessary and reasonable. Therefore, your car accident lawyer can work to gather evidence that your treatments were both, whether you chose traditional medicine, alternative medicine, or a combination of both. 
This can be tricky, but your lawyer can request records to show evidence of your injuries, the symptoms you were suffering from, and how the treatment helped. This can help show that the treatments assisted you in getting better and, therefore, were medically necessary. Also, if a traditional doctor recommended or approved the treatments, this may also help your case.
Proving the treatments were reasonable requires extensive research on not only pricing for others in the area, but also commonly recommended number of treatments or sessions. For instance, getting a massage once a month for moderate back pain related to your accident is something that might be completely reasonable in your case. 
Showing Evidence to Back the Treatment
Sometimes, the insurance adjuster will try to argue that the treatment is a sham and use that as a way to avoid paying for your treatments. In these cases, your car accident lawyer may need to provide ample evidence of the treatment's ability to heal the type of injury you suffer from. For instance, discussing scientific studies on chiropractic care that show better outcomes for people with neck and back pain.
Your Car Accident Lawyer May Have to Fight with the Insurance Company
If you want compensation for alternative medicine for your car crash injuries, it's important to note that it can complicate your case. This may mean that your car accident lawyer will need to fight for the compensation you deserve, whether with the insurance adjuster or in court. Therefore, it's important to hire an attorney you can trust to be on your side and advocate for you. 
Top Attorneys After a Car or Truck Accident – Maida Law Firm
After an accident, choose our team at Maida Law Firm. We offer years of experience for personal injury claims of all kinds, including car and truck accidents. Whether you need a car accident lawyer for a traffic accident or need a truck accident lawyer for a crash with an 18-wheeler, we are here for you. Our team advocates for your right to compensation after an accident. Get in touch now to schedule a free case evaluation with our attorneys.