Bellaire Car Accidents And The Role of Personal Injury Lawyers
Bellaire car accidents (Greater Houston Area) can lead to injuries and unpaid bills, an experienced attorney can help you receive fair compensation. Contact us for a free case evaluation. However, even with diligence, you may still be involved in an accident. While you can take measures to try and reduce the risks, you may not always be able to prevent them. At the end of the day, other motorists may not be as cautious as you.
Other roads that are known as hot spots for accidents in Houston include Westheimer Road, S Dairy Ashford Rd, FM 1960, the Cullen Boulevard pedestrian crossing, and Louetta Road.
35+ Years Of Experience In Bellaire Auto Accidents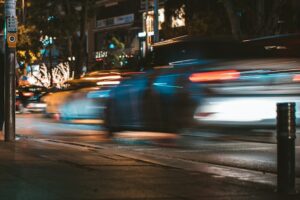 When you text, you typically look down at your phone for at least 5 seconds. That's true whether you're reading or typing. However, you only have to be distracted for three seconds for a car accident to happen. So, needless to say, texting and driving is quite dangerous. It's also the cause of way too many accidents in Texas. In fact, there are between two and three accidents every day caused by drivers who are texting.
At the Maida Law Firm, our personal injury lawyers in Bellaire, Texas only focus on producing successful results for our clients, which could require a different path for each client or their family members.
If you've been hurt in a car accident, you need a lawyer who can get you the financial compensation you deserve. Contact our Houston office today and schedule your free case evaluation with a Houston car accident lawyer who puts your needs first.
Maida Law Firm, Bellaire (Houston) Auto Accident Attorneys
8313 Southwest Freeway #102
Houston, TX,77074
(713) 785-9484
https://maidalawfirm.com/